YN Jerry Hansen (60-62) provided us with this Shirt Logo from the
1992 NCS Londonderry Reunion

Yes, there was a reunion prior to the July 2000 founding of the NCS Londonderry Alumni Association.
Please see various guestbook entries for information about the 1992 reunion.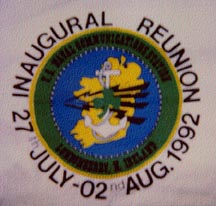 Jerry Hansen, with his wife Ginger, presenting Derry Mayor William Hay
with a 1992 Reunion Shirt.
(We need the names of others shown in picture)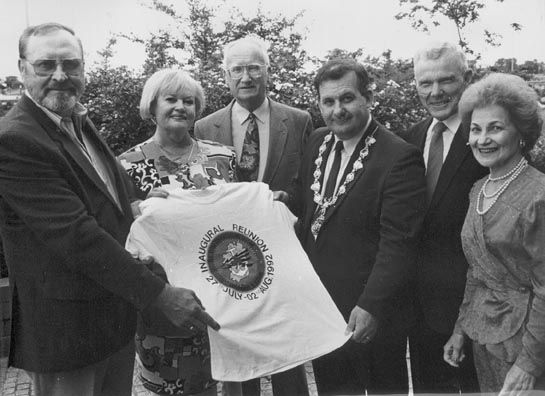 1992 Reunion Group Photo at the Guild Hall with Derry Mayor William Hay
Note: not all attendees are in the photo.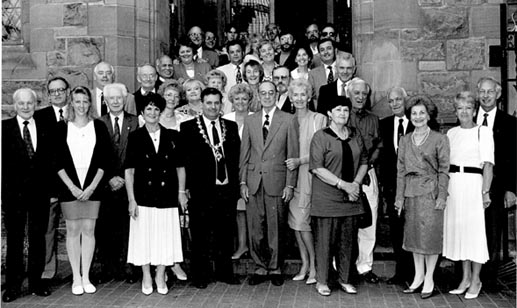 Click on 'Back' button to return to the NAVCOMMSTA-Londonderry Home Page.