Paul Wise and his Londonderry Bride
(The former Cynthia McCandless)
On their Wedding Day in Londonderry: November 21, 1964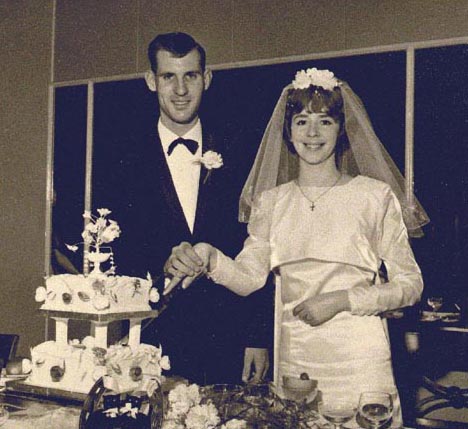 Paul and Cynthia Wise Today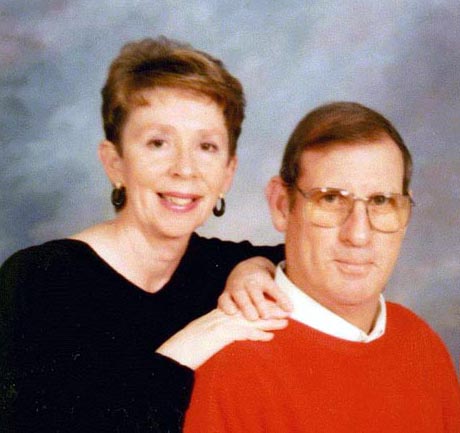 Paul Wise in Tech Control Circa: 1973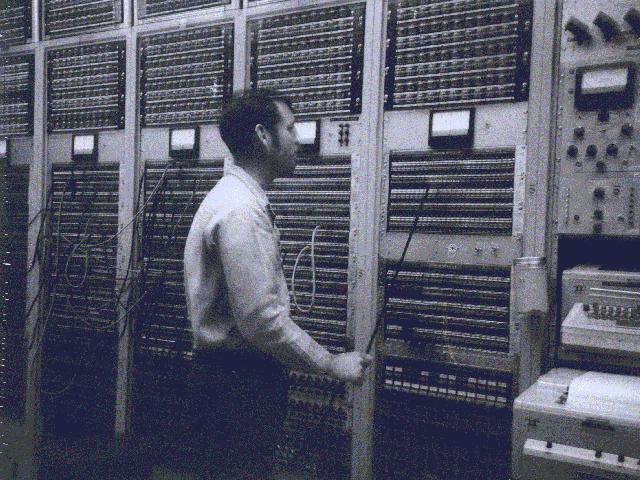 Front Gate of NCS Londonderry Circa: 1973
The puff of smoke in the distance over the the rear building is from an exploding bomb further off from the Base. This was 1973, and the 'troubles' were going on.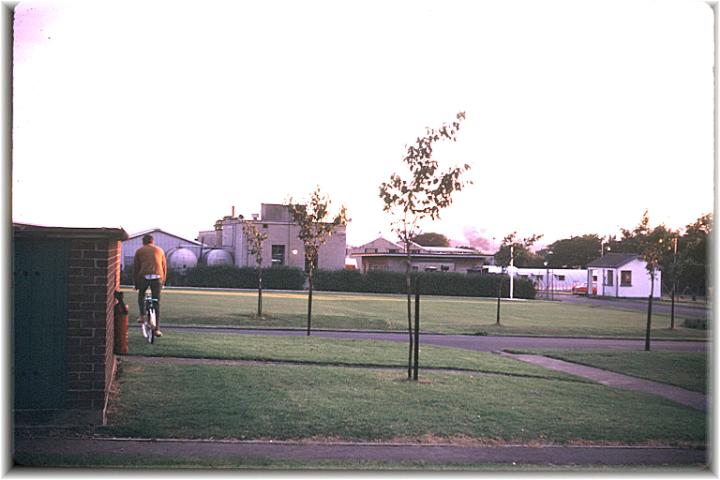 The Bogside, from the Derry Wall Circa: 1964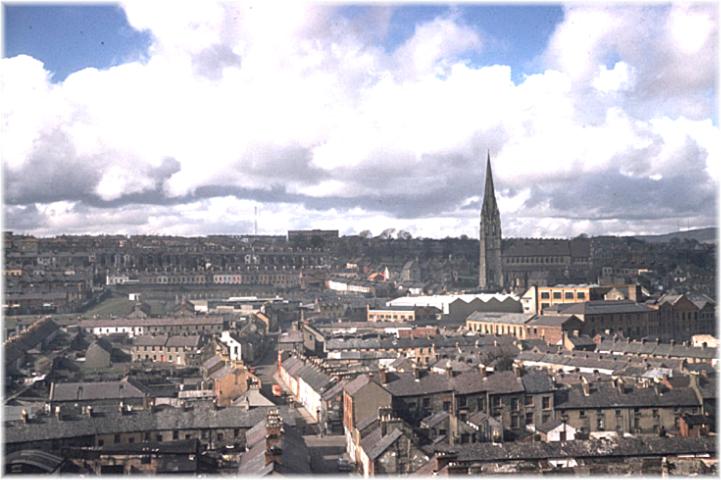 RM Max Dutton, Christmas at the Wise's Flat at 6 Upper Magazine Street and Butcher Street Circa: 1964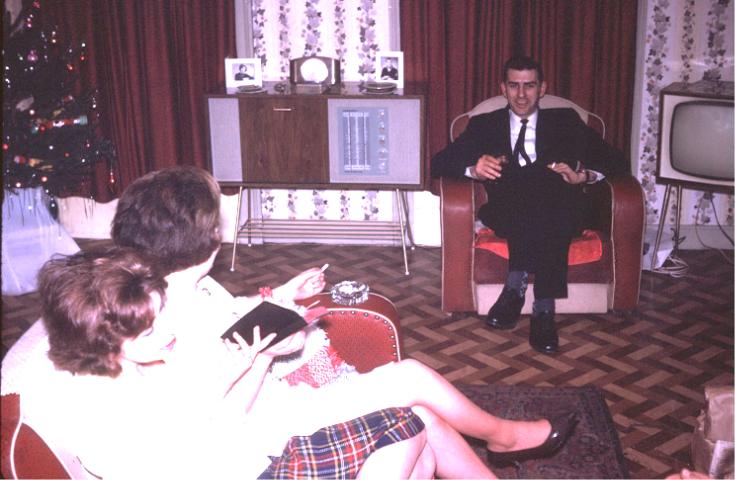 RM Al Pennise and Cindy Wise - Pulling the Christmas Craker Circa: 1964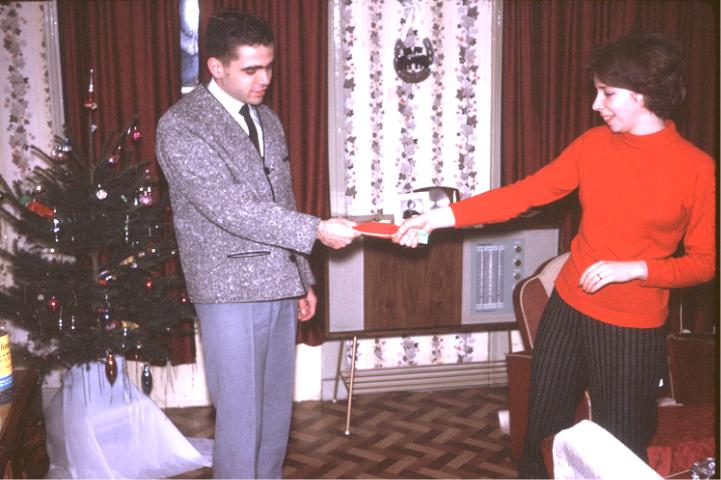 The Bogside Circa: 1964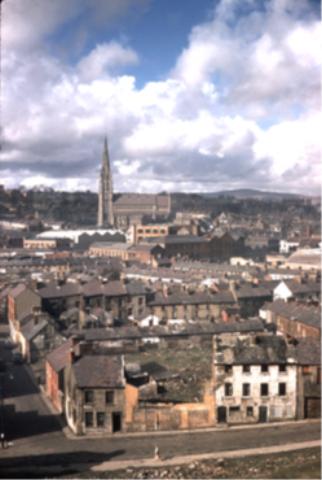 Paul Wise warming his buns by the Coal fire Circa: 1964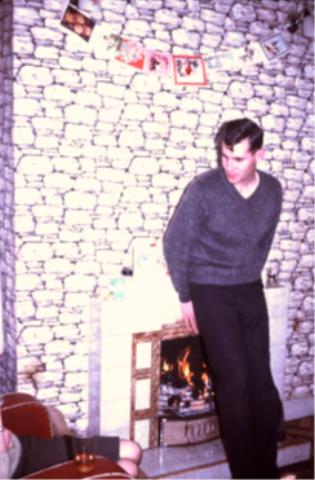 Brooke Park, off Creggan Road, Derry Circa: 1964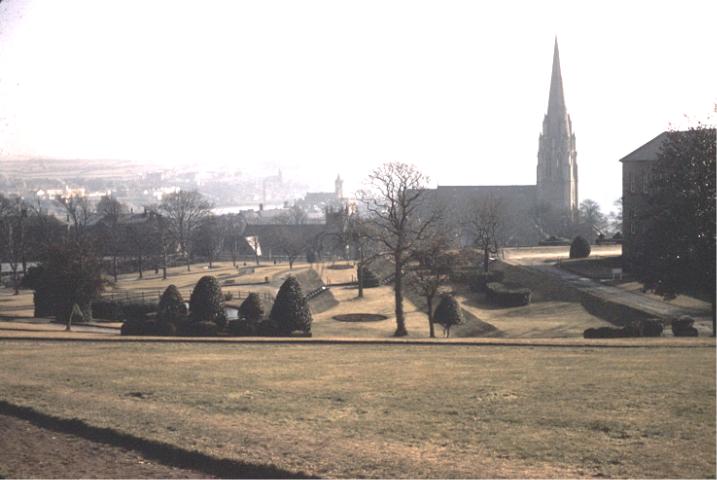 Lee McConaha, Edith Emberly, and Paul and Cindy Wise, Circa: 1964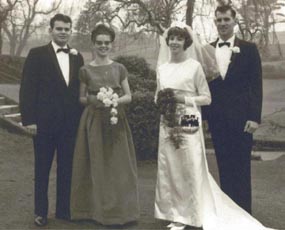 The 1963 Base Christmas Card
(Paul reconstructed this listing from a damaged original)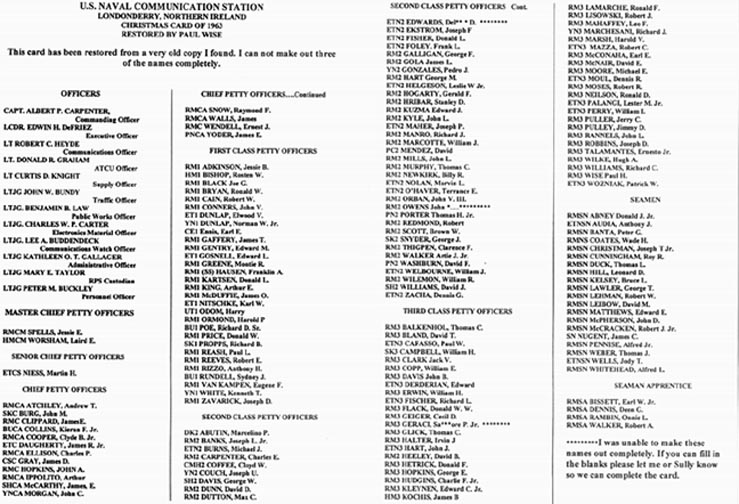 Derry at Night, viewed from the Waterside

Click on 'Back' button to return to the NAVCOMMSTA-Londonderry Home Page.