The following pictures were provided by RM Roy Spencer from his tours at NST
1964-1967 and 1969-1973
Christmas Party at the EM Club, 1964
Quiz: Name the Derry Band who played at the Party. (Hint: It was "The Flingles": Ronnie Ramsey, Trevor Keys, Mervyn Cargill, Jim Whiteside, Roy Arbuckle, and Liam Smith)
It snowed that 1964 Christmas Eve, about an inch or so. Very Beautiful!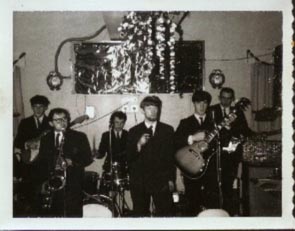 Billy Fitzpatrick and John 'Sonny' Deeney, EM Club Bartenders
1965 Christmas Party in the quonset hut EM Club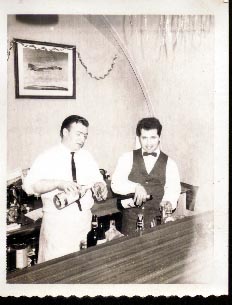 Captain Carpenter making an award presentation to RM3 Roy Spencer (1965)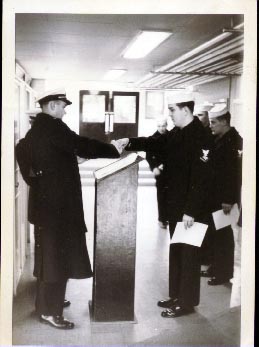 EM Club Sept 1965
Betty Felchner (nee Hillis) - Phyllis Montgomery - Roy - Carol Craig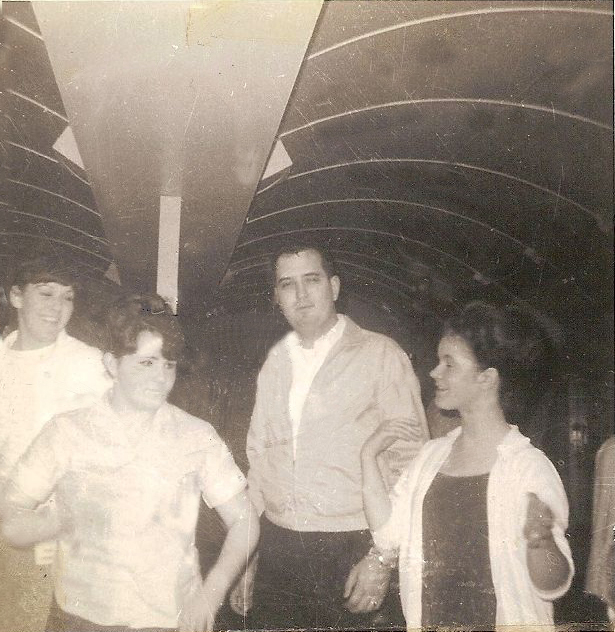 RMC Arthur "Ippy" Ippolito and Lt. Steven Porter (1965)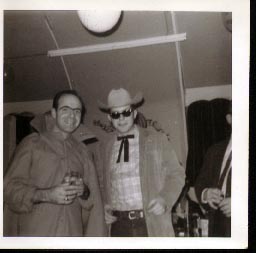 1965 Christmas Party at the quonset hut EM Club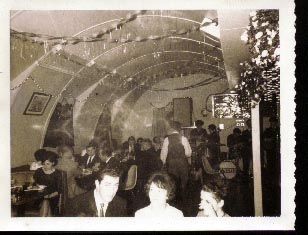 Inspection in front of Base Barracks (1965)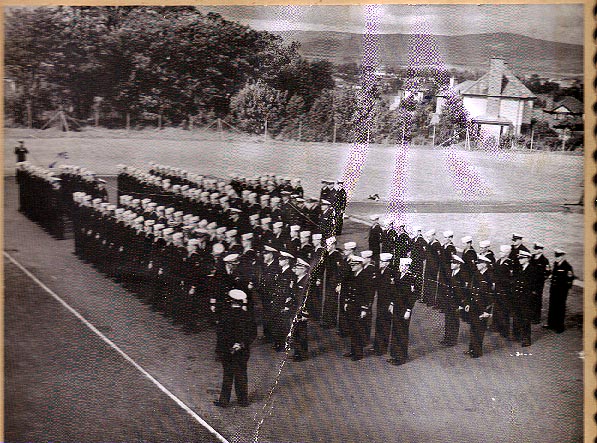 Radioman Roy G. Spencer (Circa: 1965)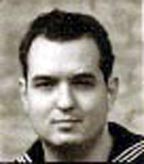 Willie Laughlin, Peerless Laundry
He delivered the sailor's laundry and dry cleaning (1965)
In January 2001, Willie was presented with an Order of the British Empire (O.B.E.),
by Queen Elizabeth, in recognition of his charity work.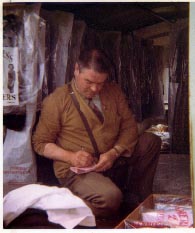 Rod Tenney, Margaret, Mary & Butch Self, (1964)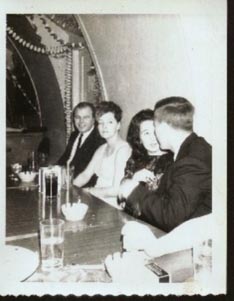 Don Creger, Pattie McDermit, (1966)

George McNiff, (1966)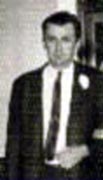 Bill Kent, Gary Mills, Sue Mills, Joyce Kent (1966)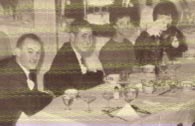 Doug and Evelyn Land, (1966)

Laslie and Chief Wallace Hoover, (1965)
Laslie is now known as Hendricks. He changed is name while
at Londonderry during this period (Comment from Mike Sansone)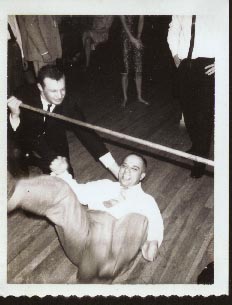 RM Ron Bushey, Boot Camp Photo: Circa 1963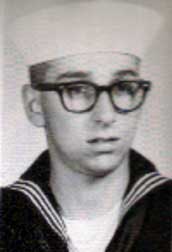 RM Roy Spencer, Boot Camp Photo: Circa 1963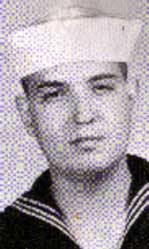 Roy Spencer's Base Zippo Lighter, Circa 1964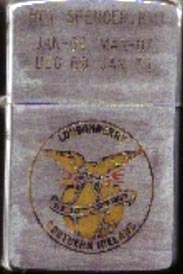 Roy Spencer and Jim Harris, (1965)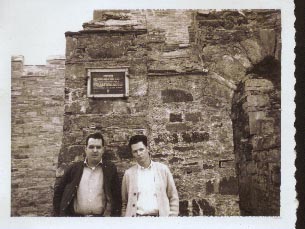 John 'Mac' MacPherson, (1965)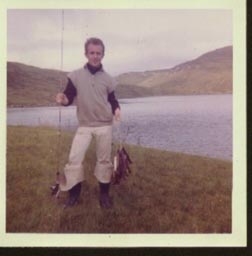 Lee McConaha and Roy Spencer, (1965)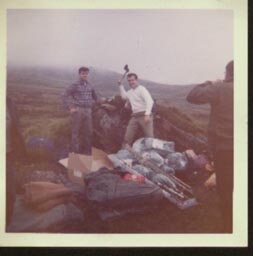 Ten Yanks on a Camping Trip, (1965)
Rod Tenney, Dan Frazier, Lee McConaha, Joe Black, Harry Odom, George Hopkins, Don Flack, Bruce Proctor, John 'Mac' MacPherson, Al 'Skeeter' Pennise.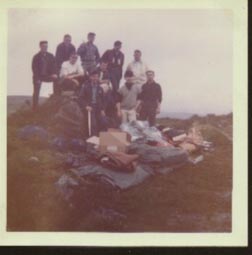 Roy G. Spencer, playing and singing at the 'Hitchen Post Country and Western Club': Circa 1969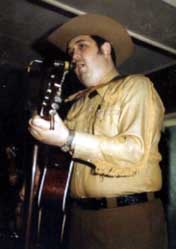 Roy G. Spencer, working (?) in Tech Control: Circa 1969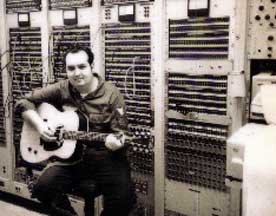 Behind the Barracks and the Dayroom, 1966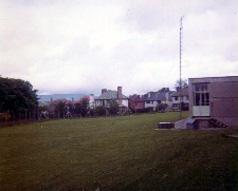 Couple of Yanks on a 1965 Country Trip (That wouldn't be a sheep, would it?)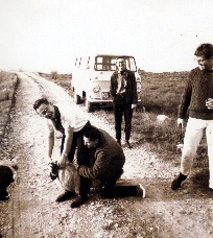 Same Trip in 1965, Anyone look familar? We need names!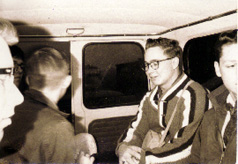 Chief Boatswains Mate Ulrich's Coat, in the MAA Shack, 1966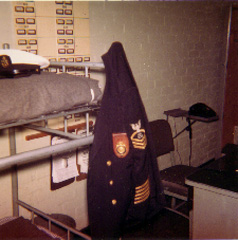 RM Don "Hammer" Hetrick, worked in TTY repair, 1965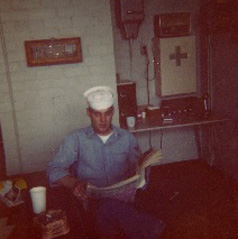 Quiz: Name this Sailor from 1965-66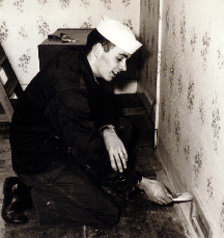 Quiz: Name This One, Too
It's Roy as the Werewolf on Halloween, 1966.
His make-up was done by a Derry professional, and Roy won 1st Place!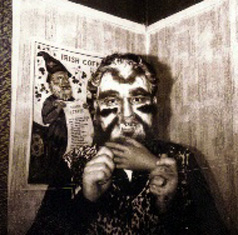 Pump Street Flats, 1966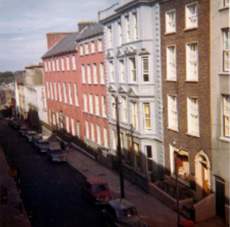 Pump Street Flats, 1966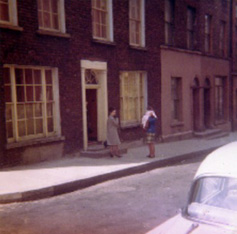 Roy at Prehan Golf Course, 1966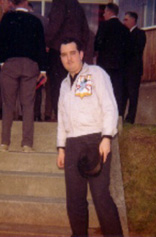 Roy Spencer and his Bride,
(The former Maureen Kearns, of Sionmills, Ireland)
On their Wedding Day, Derry, 1966
Quiz: Try and name as many people as you can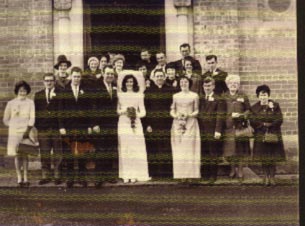 Roy and Maureen Spencer (1973)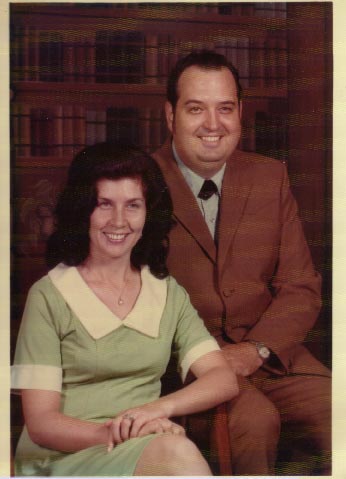 ETN Joe 'Ski' Krzewinski and Roy at Dungiven site, in early 70's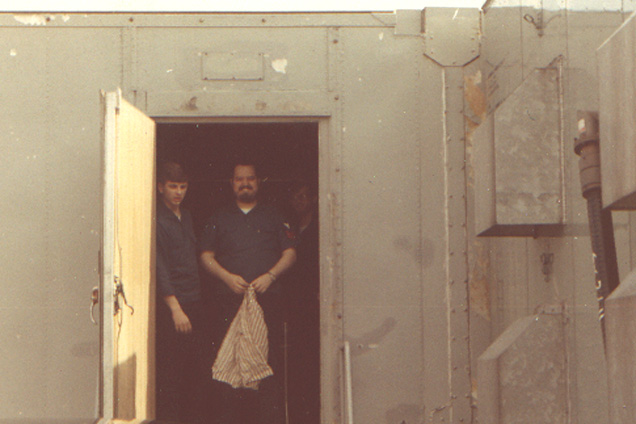 Roy and Maureen Spencer, and their Family (2000)
Robert Gordon, Roy Gene Jr., and Sylvia Jean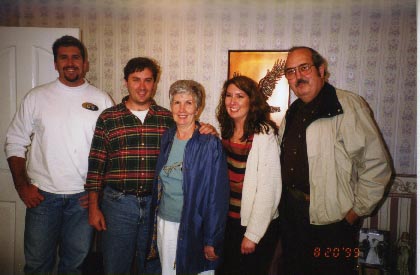 The following pictures are from 1970 Navy and Civilian Awards presented by Captain Lynch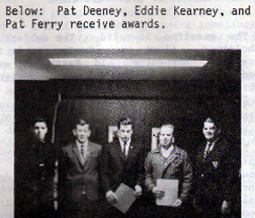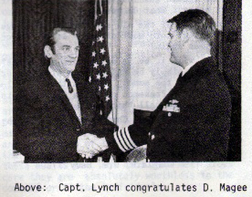 Liam Smith and Sandra Dougherty receive awards from Captain Lynch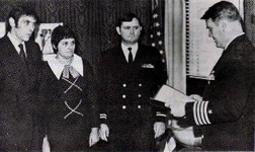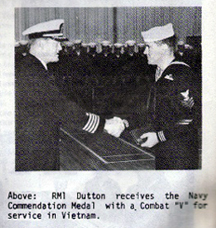 ET1 Shaver, EM2 Domina, SM2 Rhodes, ETN2 Harney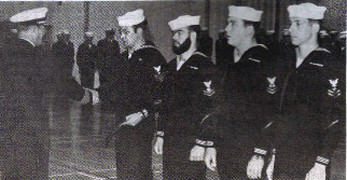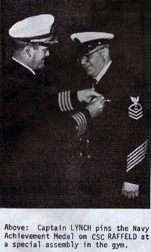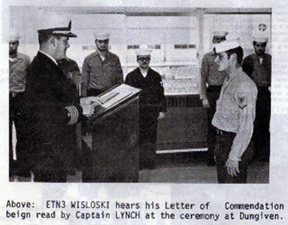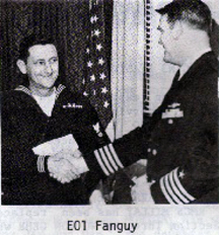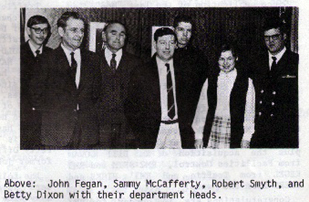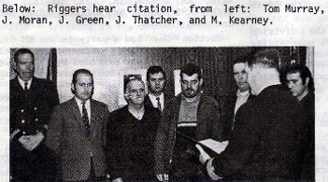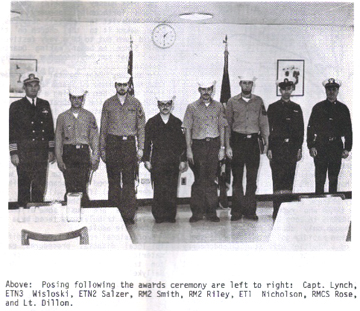 The following two pictures were taken at a December 1970 Christmas Party held for Derry's Belmont Special School
Santa is Maureen Kearns' Dad, Patrick Kearns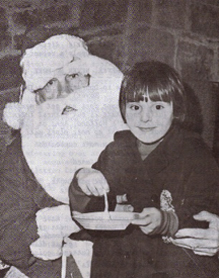 Click on the "BACK" button to return to the NCS Londonderry Alumni Home Page